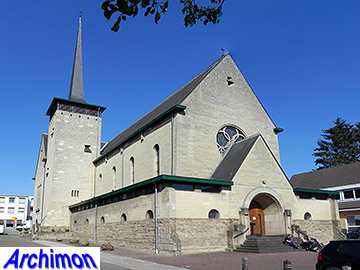 A big update today for the old page about the Valkenburg aan de Geul municipality, with ten objects added and three pictures replaced, And that's not all. The page about St. Nicolaas en Barbara church in Valkenburg town has had all of its pictures replaced by much better ones while the pages about St. Jozef church (see picture) in Broekhem and St. Gerlachus in Houthem each have their share as well.
En ook in het Nederlands wil ik graag attenderen op de grote update van de pagina over de gemeente
Valkenburg aan de Geul
.