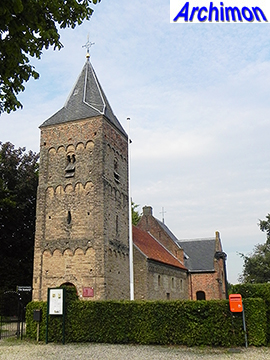 A very belated happy new year to all of you, with the first month of 2018 almost over. The first update of the year is a small one, with a few new pictures on the page about the Reformed church in Ressen, Gelderland.
Because I didn't in December, I'd like to take this opportunity to look back at 2017. There were 27 updates with at least one each month. There were a few new pages about
towns and municipalities in Noord-Brabant and Zuid-Holland as well as seven seperate churches. Six new architects' pages were added. There were many small and big changes, including a few
significant improvements to pages about towns and municipalities especially in the provinces Zuid-Holland and Gelderland. 11 pages were translated to Dutch. I'm sure I'm forgetting a few things, but I think these are the highlights of last year.
We'll see what 2018 will bring. I hope you'll enjoy it.