This year's final update is a new page about the
St. Gertrudis in Maasbracht
, Limburg. A church which, the Romanesque tower aside, was designed by A.J.N. Boosten, a highly original architect who mostly worked in Limburg
.
This page is part of a theme.
As on January the 2nd it will be 70 years since this architect's untimely death I thought it was a good occassion to give some of the pages about his churches an overhaul and pay some extra attention to some pages I updated
recently
.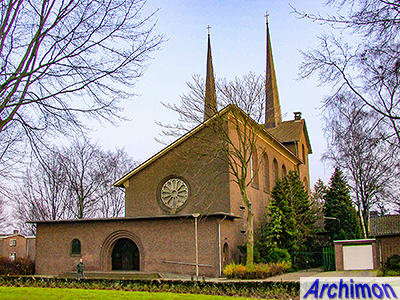 Many pictures were improved, many others were added while texts were rewritten. In the case of one page, about the St. Gemma in Sittard, I replaced all the pictures with even older ones which, using Photoshop, proved to be quite good.
The other improved pages are:
In the next update I will be looking back at 2020.