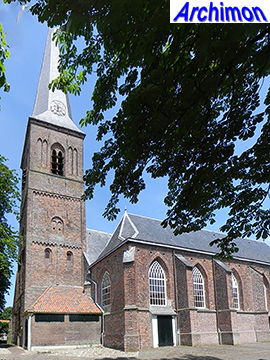 The page about Deventer municipality is updated with two more objects and one better picture for an older object.
Completely new are a page about Olst-Wijhe municipality and a page about the reformed church of Wijhe, as seen in the picture.
In het Nederlands, en voortaan doe ik dat ook hier cursief, wijs ik graag op de nieuwe pagina over de gemeente Olst-Wijhe.