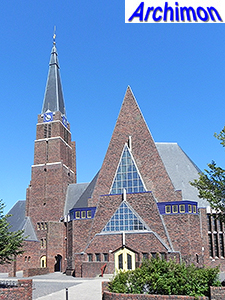 A happy new year to all readers. The first update of 2019 is a new page about Medemblik municipality in Noord-Holland. Far from complete, but still already quite big with 20 churches. Incidentally, this is also the 200th page to have both English and Dutch text.
Een gelukkig nieuw jaar ook voor alle lezers die Archimon liever in het Nederlands lezen.
Zojuist werd een pagina over de gemeente
Medemblik
toegevoegd. Hiermee komt het
aantal pagina's met tekst in het Nederlands op 200.