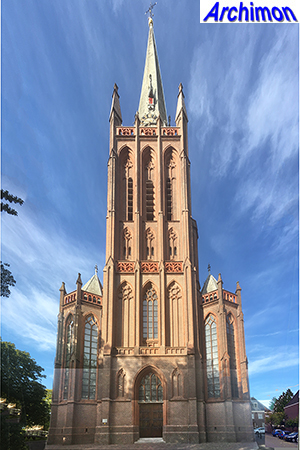 Some updates to older pages in the province of Utrecht section. The page about the town of Oudewater has all new pictures plus one church added and is now about the eponymous municipality. The page about the reformed church or St. Michael (above)in Oudewater has several new pictures as well as some bigger and/or better versions of older pictures.
Much the same goes for the
two big churches of
Ijsselstein,
the
reformed church
and the
St. Nicolaas (right).